Smart-Sun retrieves the hourly data from your monitoring systems, for all your inverters. After data processing, relevant information is organized and presented so you can make the best decisions to your Business and Customers.
Enroll and Subscribe will take you about 2 minutes. Get each of your PV systems linked to Smart-Sun takes about 3 minutes to complete. Good news you only have to make it once and Smart-Sun Algorithm will have your back for as long as you decide.
Enroll and Start Free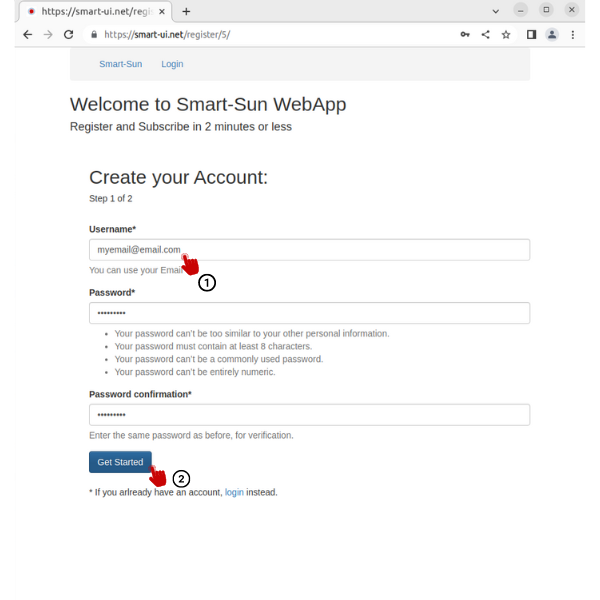 2. You're ready to start !!!
Link a PV system to Smart-Sun
1. Add your Information as an Installer. You are ready to Link PV systems to Smart-Sun.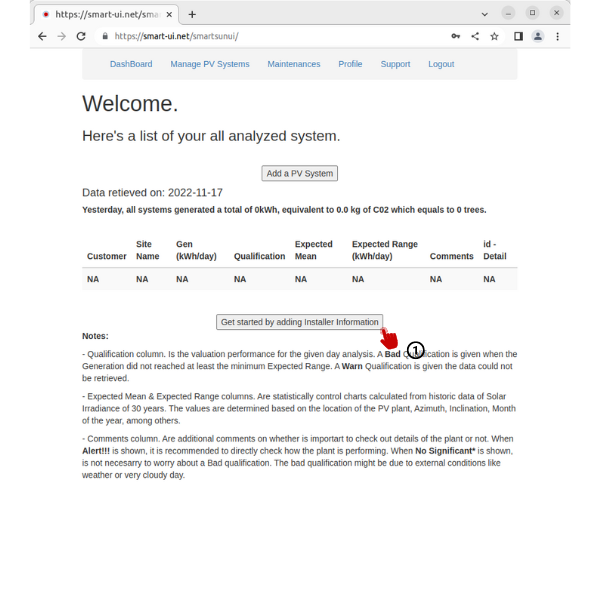 2. Add the name of the PV owner and Select an Inverter Brand to Authorize access to Data.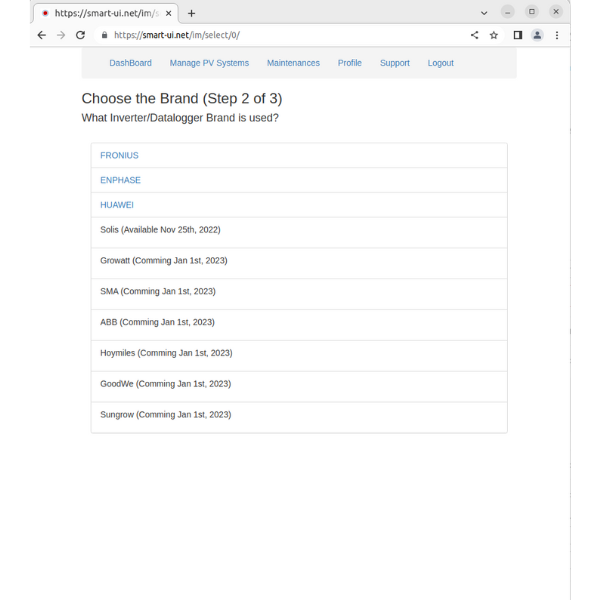 3. Complete the PV information such as: Azimuth, Tilt, location among others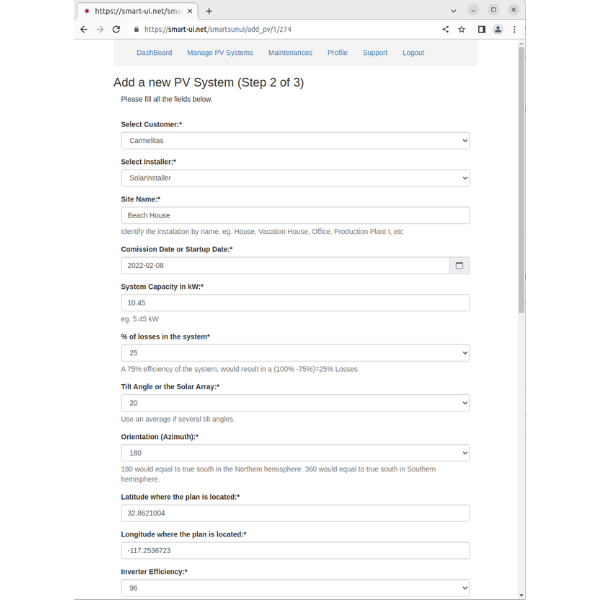 4. Done!!! Let Smart-Sun take care and watch for the PV performance.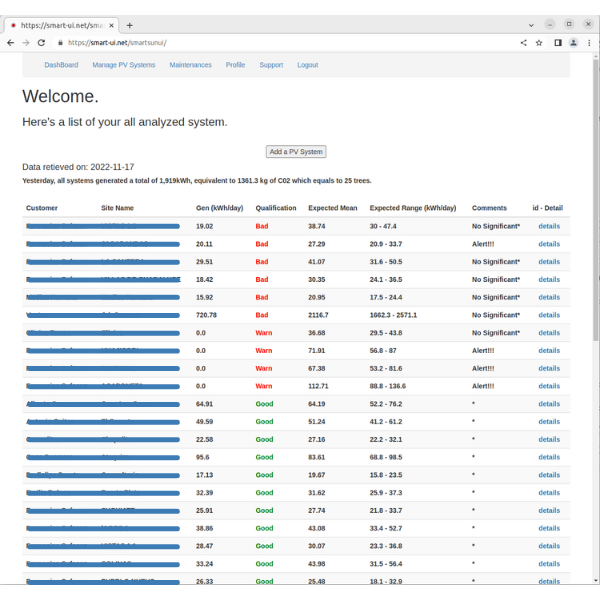 Payment Process PayPal*.
When you are ready to add more devices just click on any Add PV System button and you will automatically be redirected to the Confirmation page. Use PayPal to Subscribe and keep adding as many PV Systems as you need. The sky is the limit!
*All subscriptions are processed securely through PayPal. Smart-Sun does not handle any banking information. You can cancel your subscription at any time.